We're jazzed to introduce a new service at Anibit, we're now offering small-scale laser cutting fabrication services!
This is a very exciting expansion for us into the "Maker" and artist services market. Lasers are awesome!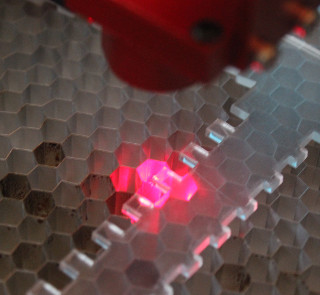 What's in the pipeline
For now, we're offering a general service where we can manufacture your designs and ship them to you.
We also, offer a custom-designed acrylic case, see here
In the near future, we're going to expand on our case offering to allow you to pick a set of features for a project case, and order a case custom tailored to your needs. One of the coolest feature will be the ability to upload a set of gerber files to have an automatic size and board mount holes incorporated into your box! We have this working in internal software as a proof of concept, and we can't wait to offer the service!